Take a hike on Mahoosuc Land Trust Preserves
Lovely hiking opportunities abound on MLT lands, ranging in difficulty from easy to strenuous. The hikes are listed below and linked to the Maine Trailfinder website where you will find the details you will need to have a safe, enjoyable experience or download our latest trails map, which you can also pick up at Valentine Farm and many area businesses.
This moderate, 1.6 mile round-trip hike starts off on a grassy path through a cemetery then enters a mixed hardwood forest with streams and interesting plant life. The forest floor changes to boulders and steps for the final incline ending at a rocky outcrop with a spectacular view of the Androscoggin River Valley.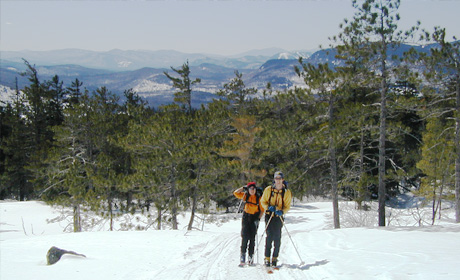 A network of trails reaches the bald summit of Rumford Whitecap, popular with hikers, snowshoers, and even backcountry skiers as a four-season destination. Famous for its blueberries, Whitecap also attracts picnickers and wildlife observers. Two geocaches can be found on Rumford Whitecap.
The twenty-four-acre Step Falls Preserve includes land on both sides of Wight Brook in Newry, Maine. The brook flows over open ledges creating numerous pools suitable for wading, swimming, and sunning. The ¾ mile trail provides access to the Falls and becomes steep towards the top. Parking lot fills on hot weekends, and no parking is permitted on the road. Signage at boundaries must be respected, and trespassers on neighboring lands risk fines and/or prosecution by the Maine Warden Service.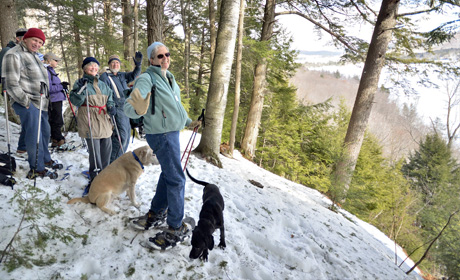 Maggie's Nature Park - MODERATE
Located in Greenwood with views of North Pond, South Pond, and Twitchell Pond, this preserve, donated by Maggie Ring, has a lovely network of trails totaling 3.2 miles. Mostly wooded, the trails have several outlooks with impressive views. Two geocaches are located on Maggie's trails.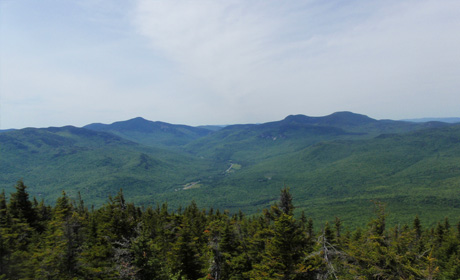 Part of the Grafton Loop Trail, this strenuous hike is partly on the Stewart Family Preserve owned by the Mahoosuc Land Trust. There are spectacular views, first from ledges below the summit, then from several places on the summit. The new Woodsum Loop is a challenging high-altitude loop off the main trail. Total hike of 8.6 miles includes the loop. There is one geocache on the Trail.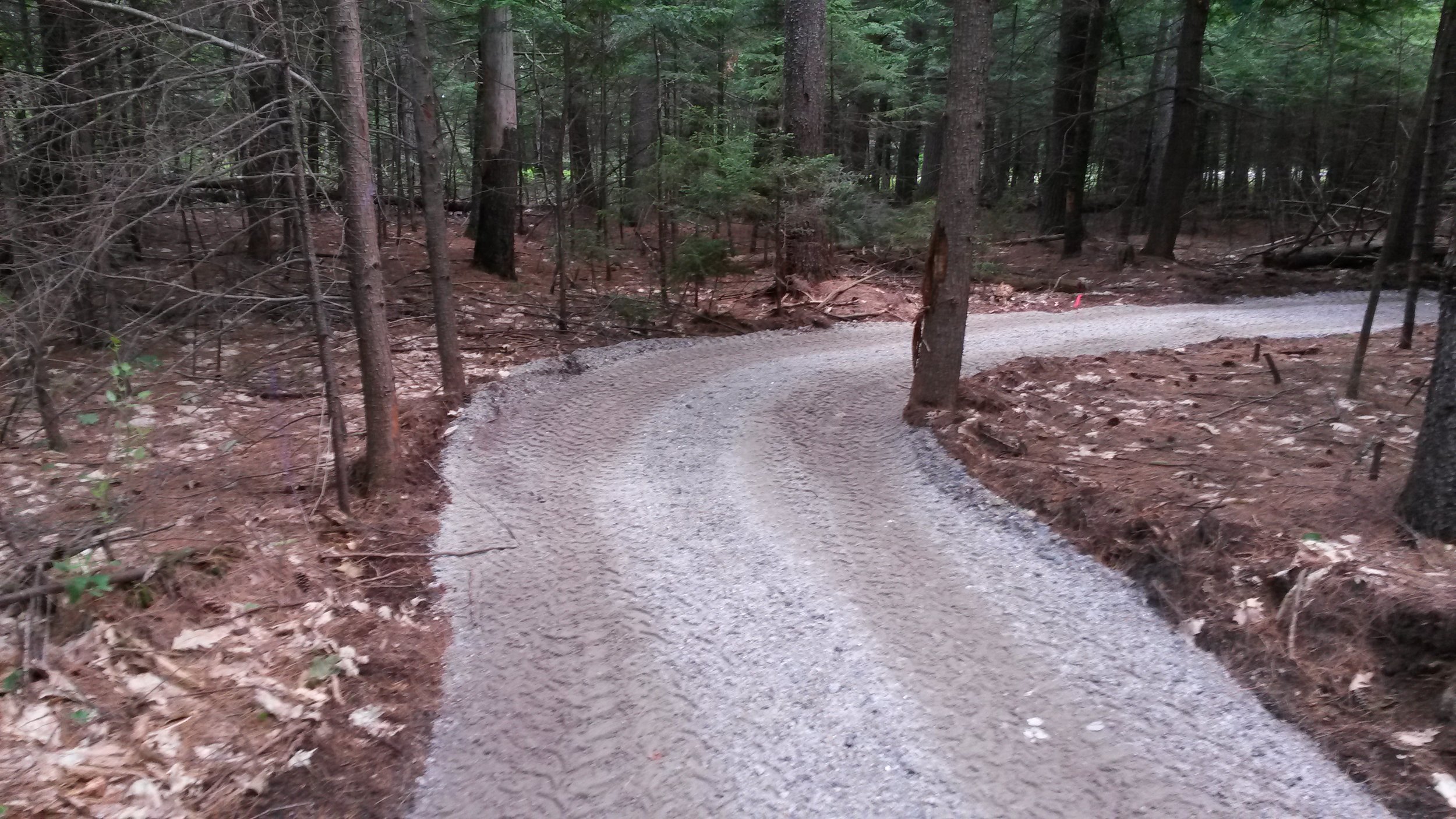 Valentine Farm Trail - EASY
This 1.2 mile universally accessible trail has a crushed gravel surface and meanders through woods and alongside fields offering views of the Androscoggin River. Perfect for people of all ages and abilities.